ZDL-2 - Smart Power Monitor
---
Smart Power Monitor and Outlet Control
The Smart Power Monitor ZDL-2 (2 ports) is a Remote Control Surveillance Management System that can power on, off or Reboot via the PSTN and Internet. The ZDL-2 has an optional temperature probe to monitor the external temperature or a device.

Features:
Control Power Switching of Remote Equipment via IP network/Internet
It is equipped with overloading electric breakers to protect attached devices from electrical damage
It can be attached to a temperature detector to control the power switch according to environmental change
Execute Power On/Off/Reboot via WEB GUI
Network Drawing: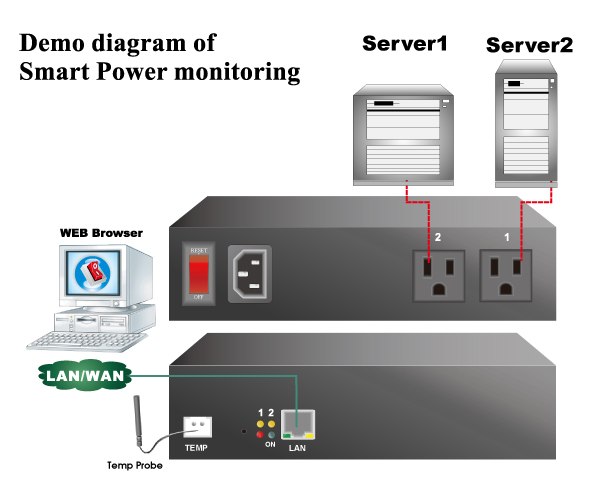 Have more questions about Portech Cellular or Audio Gateway products or solutions? Call us at 410-583-1701 or email us at questions@pulsesupply.com.