MV-372 - Cellular to VoIP Gateway
---
2 port VoIP GSM/UMTS Gateway
The MV-372 is a 2 channel VoIP GSM/UMTS/4G LTE Gateway for call termination (VoIP to GSM/UMTS/LTE ) and origination ( GSM/UMTS/LTE to VoIP). The system is SIP based and compatible with Asterisk, Trixbox, 3CX, SIP Proxy Server, and VoipBuster. It can be enabled to make up to 2 calls simultaneously from IP phones to GSM/UMTS/LTE networks and GSM/UMTS/LTE networks to IP phones.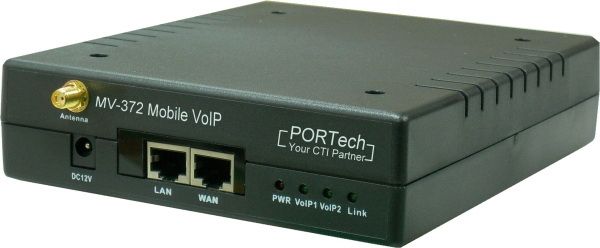 Features:
VoIP (SIP) <-> GSM/UMTS/LTE Conversion
Supports LCR (Least Cost Routing) for cost reduction
SMS/Text receiving and sending
Support for AT Commands - Allows control from external applications or programs
Voice response for settings and status (dial in from mobile phone).
Call Back Service
Enable 1-stage dialing or 2-stage dialing
Backup of CDRs
Supports Virtual SIM with Remote SIM Management (1 SIM or MultiSIM)
Supports USSD Command (SIM Balance and Recharge value)
Easy Web-based interface management
1-year warranty
3G Frequency:
U Version:2G 850,900,1800,1900MHz,3G 850,2100 MHz
A Version:2G 850,900,1800,1900MHz,3G 850,1900 MHz
G Version:2G 850,900,1800,1900MHz,3G 800/850/900/1900/2100HMZ
(An optional 4G LTE version is available)
Protocols: SIP (RFC2543,RFC3261)
TCP/IP:IP/TCP/UDP/RTP/RTCP/,CMP/ARP/RARP/SNTP,DHCP/DNS Client,IEEE802.1P/Q,ToS/DiffServ,NAT Traversal,STUN,uPnP,IP Assignment,Static IP,DHCP,PPPoE
Codec: G.711 u-Law,G.711 a-Law,G.729A,G.729A/B
Voice Quality: VAD, CNG, AEC, LEC, and Packet loss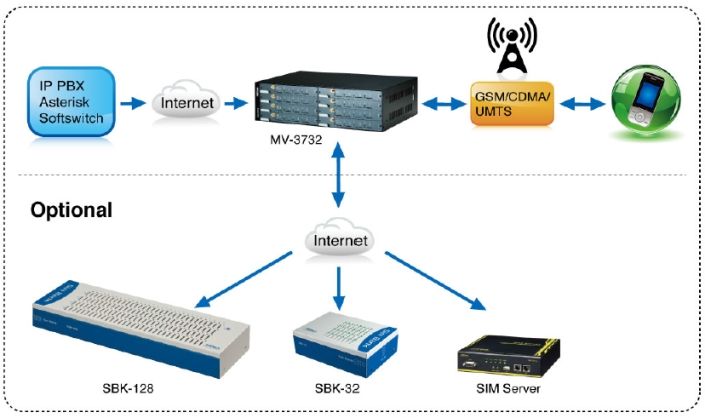 Optional GSM Booster: BT-918/BT-921
It can improve the cellular signal in poor reception areas. Simple installation
Have more questions about Portech Cellular or Audio Gateway products or solutions? Call us at 410-583-1701 or email us at questions@pulsesupply.com.